Welcome to WXRL.com. Your home for Classic Country Music.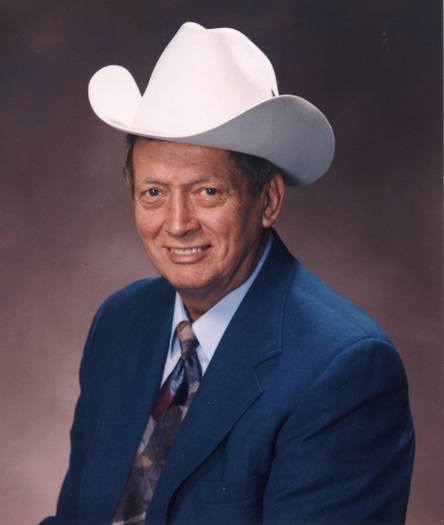 "Ramblin' Lou" Schriver

WNY's #1 Country Music Booster
Entertainer – Radio Broadcaster – Family Man

July 19, 1929 – January 17, 2016

We at WXRL are deeply saddened to report the passing of Legendary Country Music Broadcaster and Entertainer, "Ramblin' Lou" Schriver.

Lou passed away with his family by his side on Sunday, January 17th.



---
"RAMBLIN' LOU" Schriver, often called "WNY's Father of Country Music", passed away with his loving family by his side on January 17, 2016.

Ramblin' Lou has been a WNY icon in Buffalo Broadcasting & Country Music Entertaining for 69 years. Country Music was a way of life and a passion for Ramblin' Lou. From an early age, he loved to sing & play his guitar at local shows, barn dances & events, and in 1947 started his radio career in Niagara Falls, NY.

Ramblin' Lou blazed a path for Country Music throughout WNY, Southern Ontario & Northern Pennsylvania. He was Country, when Country wasn't cool. He was a Country Promoter & booked acts, bringing Country Music artists to Buffalo, the Northeast & surrounding areas for the first time in their careers. He was known as the "go to" person East of Nashville.

Ramblin' Lou has appeared numerous times on the Grand Ole Opry, & WWVA Jamboree in Wheeling, West Virginia. He has been sponsoring bus tours for over 60 years to Nashville; Wheeling, WV; Branson, MO; and more.

Lou has worked with and sponsored hundreds of Country Music shows through the years, starting back in the 1950's. Some names include, Hank Williams Sr., Eddy Arnold, Roy Acuff, Hank Snow, Loretta Lynn, Johnny Cash, Charley Pride, Willie Nelson, Buck Owens, Roy Clark, Kitty Wells, Ernest Tubb, Ray Price, Jerry Lee Lewis, Dolly Parton, Porter Wagoner, Little Jimmy Dickens, Bill Anderson, BoxCar Willie, Jim Reeves, and the list goes on and on. Ramblin' Lou became a life long friend to everyone he met. He was a man who truly loved people, Classic Country Music, being a Radio Broadcaster, and most important, his Family – who became known as the "Ramblin' Lou Family Band".

In the early years, Lou's band was called the "Twin Pine Mountaineers". In 1961, Lou married the love of his life, Joanie Marshall, guitar virtuoso. He loved to tell the story of how he needed a guitar player, and didn't have the money to pay her, so he married her!

Her response was, "he married me, and he's been paying for it ever since!" Lou & Joanie have been married 54 years, and have four children… Linda Lou, Lou IV, Lori Ann & Lynn Carol. There are 5 grandchildren, whom also perform regularly with the Ramblin' Lou Family Band… Lindsey Carol, Crista Marie, Lou V, Luke Austin & Raj. This past year, the Family Band celebrated their 51st consecutive year at the Erie County Fair in Hamburg, NY.

In 1970, Lou & wife Joanie purchased WMMJ, which Lou changed to "WXRL"… "RL" for Ramblin' Lou, changed the format to Classic Country, and it has been going strong for 46 years.

His list of accomplishments are impressive. Just a few of them include:

* Lifetime member of the "Country Music Association" (CMA) – Nashville, TN

* "Ramblin' Lou & Joanie" inducted into the Country Music Hall of Fame's
"Walkway of Stars" – Nashville, TN

* Elected to the Country Music "Disc Jockey Hall of Fame" – Nashville, TN

* Lifetime member of the Country Music International Talent Buyer's Assoc.

* Member of the Buffalo Music Hall of Fame

* Member of Buffalo Broadcaster's Hall of Fame – "Distinguished Broadcaster Award"

* New York State "Country Music Hall of Fame"

* Time-Life released "Lost Concerts" by Hank Williams Sr., recorded live in 1952 at
Ramblin' Lou's Show in Niagara Falls, NY.

I know Ramblin' Lou would want to thank all the many friends & fans throughout Western New York for all their loyal support of Classic Country Music, and to the radio sponsors, many of whom have been on the air with Lou for over 50 years. WXRL and Lou's Family will continue to bring the music to its listeners that Lou started 69 years ago. With much love ad admiration, daughter Linda Lou quotes the Loretta Lynn song, "They don't make 'em like my Daddy anymore". We love you Ramblin' Lou.


WXRL is Western New York's only family owned and operated Country Music Radio Station. Hear us at 1300 on your AM radio dial 24 hours a day, 7 days per week.
The link buttons above will connect you with all information concerning WXRL, along with the links posted here.
Please check our TOURS link above for all the latest on our WXRL Tours! Tours throughout 2016 have now been added!
We also have links to our On Air Programming at our ON THE AIR link, our WXRL Concert schedule on our CONCERTS page, our fine Sponsors on our SPONSORS page, and of course our ABOUT US page. Thank you.

For more information, use the email link on our
ABOUT US
page.
WXRL. P.O. Box 170, Lancaster, NY 14086 (716) 681-1313